The Vault Concept
Life Insurance is...
a Creditor Protected Cash Alternative
Do you have $200K or more sitting in the bank, Money Market or CD earning "nothing"?
Would you move it to a cash value life insurance policy if you could get all your money back
• at any time?
• for any reason?
• within 7 business days?
The Vault Strategy provides...
• A powerful alternative to your cash position
• 100% liquidity Day One
• Life Insurance Death Benefit for your family
• Asset & Creditor Protection by State Law
(Trust Ownership may be required in some states)
Where would you rather have your cash?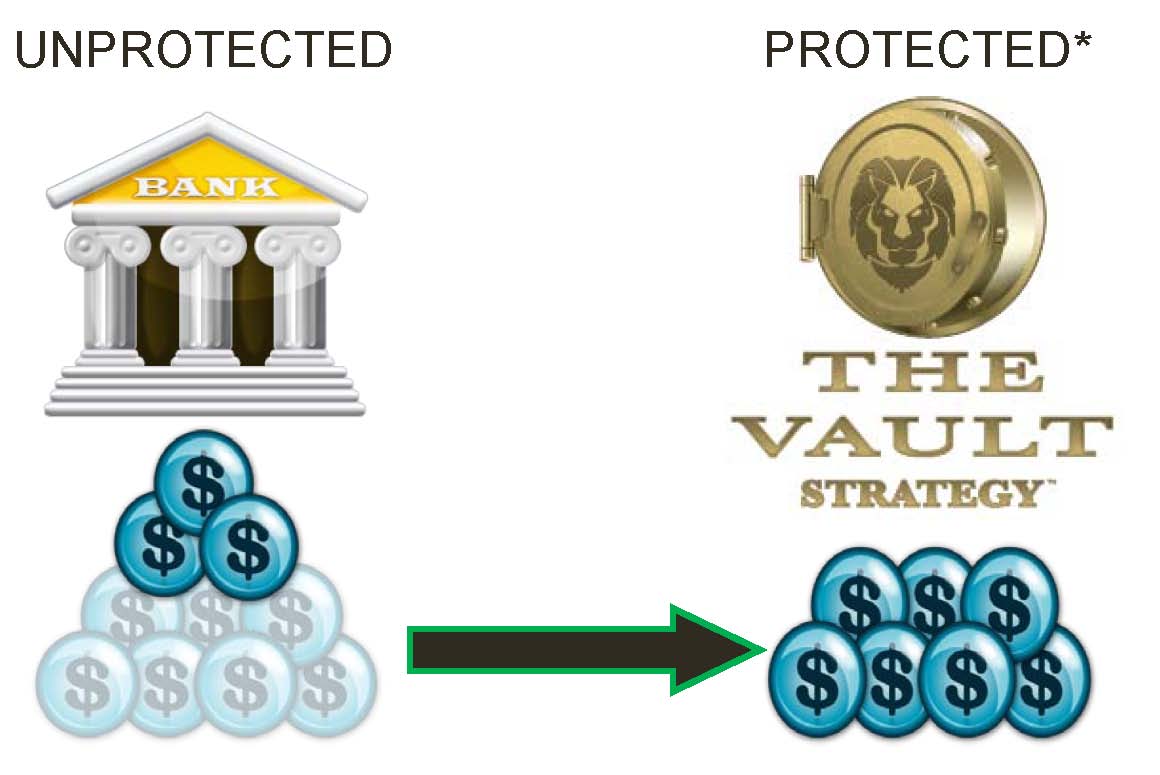 * Reallocating your Unprotected Cash into the Vault Strategy can protect it from:
• Lawsuits
• Creditors
• Bank Instability
• Bankruptcy in some cases (after 4 years, depending on state law)
The Vault Strategy involves a variable universal life insurance policy.

Investors should consider the investment objectives, risks, charges, and expenses of the variable universal life policy carefully before investing. An investment in a variable universal life policy involves investment risk, including possible loss of principal. The prospectus contains this and other information about the variable universal life policy, and it should be read carefully before investing or sending money.